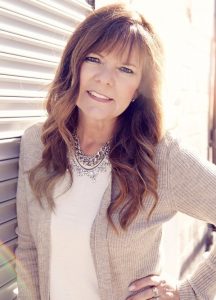 Home Image Interiors is a resource for customers who are looking for a personal hands on service when renovating or building a new kitchen, bathroom, laundry room, office or essentially any room that requires cabinetry or counter-top. This also includes custom wall units, feature walls, and outdoor kitchens.
Clarice Maidment is the owner of Home Image Interiors. With an Interior Decorating background, and extensive experience in renovations, staging, redesigning we are able to offer a wide variety of services.
Whether that is helping choose paint colors, style and design of cabinetry, working through the myriad of counter-top choices such as laminate, granite, corian, granite, soapstone, quartz Clarice is able to provide her customers with the knowledge and assistance required in any project.
Home Image works with homeowners, builders, renovators, realtors, and designers to create the image for your home.
We begin this process with a consultation so we can get to know you and what is important to you in your kitchen/bath. We discuss your layout, your concerns and your budget. We will look at cabinet door samples, stain & paint colors, counter-top samples, hardware and all the details that are part of creating the kitchen or bath for your home. We creatively and effectively work with all the design styles, including modern, traditional, old world and anything in between.
Renovation Services & New Construction
Home image Interiors will liaison with trades and suppliers and coordinate the process of your project. Helping choose the materials, colors and the many products required we work through the process from beginning to end.
We have established working relationships with a team of experienced trades people: Cabinet makers, Counter-top specialists, Painters, Electricians, Plumbers, Contractors, whose expertise enhances the work that we do. We work closely with these professionals to bring projects together with quality products and quality workmanship.
Home Image Interiors will help you find the perfect colors to suit your home. Whether you are building or redecorating for yourself or to sell your home we help to choose colors that are appealing and complimentary to the space.
We provide onsite suggestions and a shopping service for – Furniture selection, Furniture placement, Flooring, Lighting, Paint colors, Decorative accessories, Art.
Staging a home is creating a space that appeals to people when they come into your home. It feels warm and inviting. It's a great service to prepare a home for resale. We provide this service to homeowners and realtors. We can work with what is already in the home and we also provide rental of furniture and accessories to complete the look.